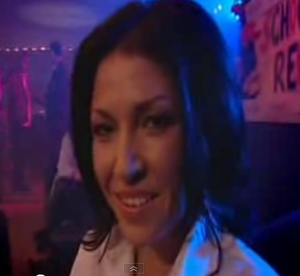 Sally Slater is Mark's high school crush.
Mark claims that the best day of his life was when they read the Hitchhikers Guide together on a school trip. Mark masturbates over her fading memory. She runs into him again at their high school reunion, where she tells him she is now married to Foz, her high school sweetheart and Mark's tormentor. She tries to have an affair with Mark, but they are almost caught in the act and they never go through with it.
Sally is a part-time maid.
Ad blocker interference detected!
Wikia is a free-to-use site that makes money from advertising. We have a modified experience for viewers using ad blockers

Wikia is not accessible if you've made further modifications. Remove the custom ad blocker rule(s) and the page will load as expected.