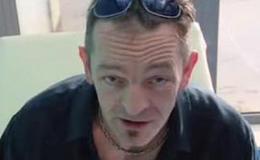 Russell, otherwise known as "The Orgazoid" is an aging musician who hires Jeremy to be his personal assistant in the episode Handyman. However, it turns out that he actually wants sexual favors from Jeremy, which Jeremy reluctantly agrees to at first, but shies away from when he realizes Russell actually wants a relationship with him.
Ad blocker interference detected!
Wikia is a free-to-use site that makes money from advertising. We have a modified experience for viewers using ad blockers

Wikia is not accessible if you've made further modifications. Remove the custom ad blocker rule(s) and the page will load as expected.