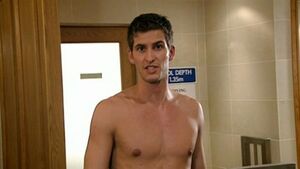 Matt was a personal trainer at the gym that Mark joins in the episode Gym. He has feelings for Nancy, which are mutual, but which Jeremy ruins by means of lying to both of them about the other one's feelings. In the end, Mark and Jeremy get Matt fired from the gym by claiming that he defecated in the pool and that he attempted to wank off Mark during a massage.
Ad blocker interference detected!
Wikia is a free-to-use site that makes money from advertising. We have a modified experience for viewers using ad blockers

Wikia is not accessible if you've made further modifications. Remove the custom ad blocker rule(s) and the page will load as expected.